The Best Fasteners for Your Construction Job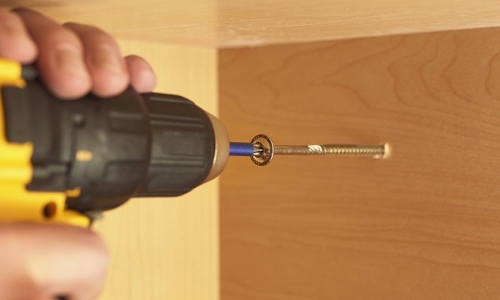 Midwest Fastener offers a full range of Construction Fasteners from top brands in the industry for all of your construction needs. We have more than 50 years of experience providing the best construction fasteners on the market to businesses throughout the greater Kalamazoo area and throughout the United States. Not matter what sort of construction your business does, we have all the quality fasteners you need to complete your projects on time with the high standard of quality you need. We also provide fasteners to stock hardware store shelves to keep do-it-yourselfers supplied with the fasteners they need for any type of weekend project. Read further for more information why Midwest Fastener is the industry leader in construction fasteners.
Fasteners for Home Projects to Major Construction
Midwest Fastener has been providing customers throughout the United States with high quality construction fasteners for more than 50 years. Whether you need deck screws to add a deck or patio onto the back of your home, or you need drywall screws and other fasteners for a larger construction project, you can count on us to provide you with the fasteners you need. Every fastener we carry has been specially designed to hold tightly, adding strength and durability to your project and giving you peace of mind that it will last a long time.
We Know How to Get You the Fasteners You Need
With more than five decades of experience as a fastener supplier, Midwest Fastener has a wealth of knowledge about the construction fasteners you need for successful projects no matter how big or small they might be. Not only can Midwest Fastener find the right type of screw for your job, but they can also recommend fasteners based on brand, style, or screw head to find the right options to maximize the stability of your structure. With products from the best brands, like BuildRight and SaberDrive, we know you can be confident that the project will be finished with a high standard of quality that will last for years and years. Whether you have one project to complete, or you need a dependable supplier for your construction business, Midwest Fastener has you covered.
Midwest Fastener takes great pride in being an industry leader when it comes to construction fasteners for businesses throughout the United States. Complete your construction projects with confidence and contact the professionals at Midwest Fasteners and let us know how we can help with your construction fastener needs.