Shop the Industry's Best Selection of High-Quality Deck Screws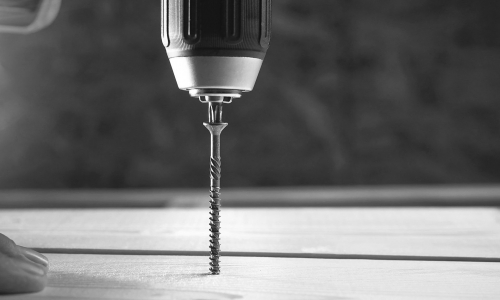 With summer on the horizon, outdoor projects – including patios and decks – are on the agenda, meaning there's an imminent need for deck screws and other high-quality fasteners. These projects can be a fun, collaborative project for the whole family. Or, without the proper materials, they can be a real headache. Whether you're planning a massive, wraparound deck that incorporates your outdoor pool or you're just hoping to build a small, upraised platform for grilling and lounging, you need to make sure that you're sourcing fasteners that will last, fasteners that are designed to withstand the rigors of rain, snow, sleet, ice, and debris. Thankfully, though, you've come to the right place!
Construction Screws by Midwest Fastener are the industry's most durable, long-lasting fasteners. With three iconic brands – each offering their own distinct advantages – you can be certain that you're sourcing screws, nuts, bolts, and other essentials that meet – and exceed – your project's requirements. Best of all, our fasteners are purpose built for specific applications. From drywall screws to deck screws, you can always count on finding a fastener in our catalog that is designed, engineered, and perfected with your project in mind.
At Construction Screws, we strive to offer our clients access to the absolute highest quality fasteners on the market. We work tirelessly to improve and expand our product offerings with the understanding that our customers demand the best. Whether you're looking for deck screws, drywall screws, lag screws, or any number of other fasteners, you can count on us to deliver. So, if you've been searching for the industry's most reliable, most durable fastener products, contact us today to learn how we can help.