Quality Deck Screws for Your New Projects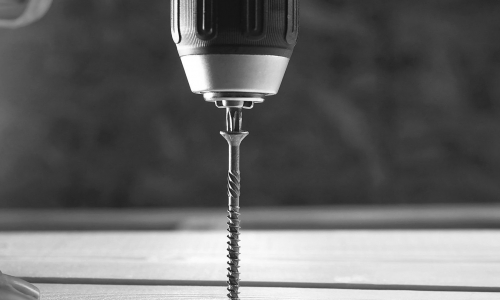 Warmer weather is starting to sneak back, which means that it's just about time to thinking about organizing your outdoor projects. Whether you intend to build a new deck, a patio for your backyard, or any other outdoor project, you need quality fasteners that will hold things together and stand up to the harsh Michigan elements. When you need deck screws or other fasteners for your outdoor projects, count on Construction Fasteners from Midwest Fastener for the best products on the market. No matter what your project entails, our experienced staff can help you find exactly what you need from our extensive inventory. We carry products with a high standard of quality from the best brands in the industry. Read further and learn more about how you can successfully complete your outdoor project with our high quality Construction Fasteners.
Construct Your Deck or Patio with Confidence
Building a deck onto the exterior of your home requires high quality fasteners to ensure that the structure is tightly constructed for a great looking deck that will last for years and years. The wide range of deck screws we offer are designed to have a superior hold while also being resistant to rust and corrosion. Whether you are using treated lumber or composite wood for your deck or patio, these screws will penetrate at least an inch into the joists. This means the structure will be completely stable and will not suffer serious deterioration from the extreme elements it will face throughout the year. Also, with the screws having a flat head, they will sit flush with the wood, so eliminating the risk of people cutting themselves or tripping on them.
Get Fasteners from the Best Brands in the Business
The deck screws and other fasteners that Construction Fasteners offer are some of the best in the business. From deck screws to drywall screws and everything in between, we have a wide selection of fasteners from industry leaders like BuildRight, SaberDrive, and SaberDrive Platinum. These fasteners have been specifically designed by experts to maximize hold while also minimizing corrosion for the best possible value you can get for your construction fastener dollar. When you count on Construction Fasteners from Midwest Fastener, you get the best possible combination of superior products and customer service. We are ready to help you with all of your residential and commercial construction fastener needs, so give us a call and let us know about your needs today.