Professional Fastener Suppliers Fuel Building Operations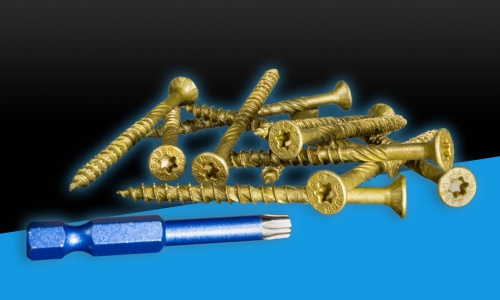 No matter what building operation your business deals in, the fastener suppliers at Midwest Fastener have the best fasteners for the job. With over fifty years of experience in the industry, we know what works and what does not for fasteners on a jobsite. By offering quality brands and a large variety of fastener types for different operations, Midwest Fastener has everything businesses need to finish on time and know that their builds will hold strong thanks to the strong components going into them.
From home to heavy construction
Whether you need standard construction fasteners for projects from drywall replacement to joist installation, or your business needs heavy duty construction fasteners for bigger building projects that require the strongest, most effective fasteners on the market, you can find what you need with us. Midwest Fastener has been a fastener supplier for enough years that we know what makes a quality fastener and what doesn't, so your build always gets only the best.
Fastener suppliers who know what you need
Because we have been in the business as fastener suppliers for so long, we often know the type of fasteners that will best benefit our customers. Although you may know that you need durable, high-quality screws, the team at Midwest Fastener can let you know which brand that we offer will work best, which screw head will make the job easiest, if there are any options that will save you on the cost of your build, and more. We carry different recognized and trusted brands that construction companies can depend on for any type of build.
By using the most trusted construction fasteners in the construction industry, your business can continue building with confidence. Contact Midwest Fastener when you want a quality fastener supplier to provide you with the proper equipment for the job.