Need Quality Deck Screws? Take a Closer Look at SaberDrive Platinum!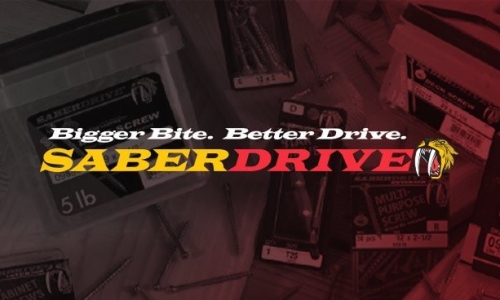 If you're building an outdoor deck, you owe it to yourself to use the highest quality deck screws on the market: SaberDrive Platinum! Available exclusively from Midwest Fastener, these screws are ICC approved and guaranteed to meet — or exceed — your project's requirements. Trusted by contractors around the country when they need the most durable, longest lasting, and most dependable screws available, these screws offer a wide range of features that you simply won't find on inferior options.
Designed to drill as they drive, SaberDrive Platinum screws have undergone over 2500 hours of corrosion-free testing. This ensures that they're built to withstand even the harshest outdoor elements. Equipped with a spiral-razor tip, they have an extremely quick bite that is backed by cutting blade threads, which reduce splitting and ensure a smooth, hassle-free drive. Best of all, their countersinking arc nibs ensure a firm, tight fit that won't loosen or sag as time passes. Simply put, they're the absolute best deck screws on the market and a no-brainer when it comes to your deck-building project.
At Midwest Fastener, our goal is to offer the industry's best construction fasteners. From lag screws and structural screws to deck screws and drywall screws, we've got it all. Whether you're in need of our cost-effective BuildRight brand or you want the longevity promised by our SaberDrive Platinum fasteners, you can always count on us to work with you to identify — and deliver — exactly what you need for your project. So, if you're looking to start a new deck-building, drywall, or interior construction project, we encourage you to take a look at what we have to offer, learn more about us, and reach out to us with any questions you may have.