Get the Deck Screws You Need to Finish Your Summer Project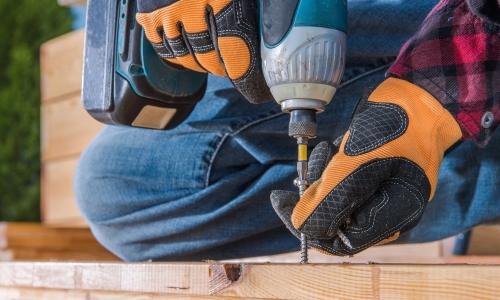 Construction Fasteners has a great selection of deck screws to help with all of your summer project. With the summer months nearing a close, the time you have to complete your outdoor projects is getting short. Now is the time to let us know about the project you have in mind, so we can make sure you have the proper supplies needed to complete you deck, patio, or other outdoor construction projects you have on your agenda. Our helpful staff will help you navigate your way through the extensive inventory we have, so your project can be completed effectively without stressing your budget. Today, we will look at the benefits of using deck screws and also explore the options we have available.
Why Use Deck Screws?
When you are building a deck or another outdoor application, you need to make sure that you have deck screws to complete the work. Deck screws are specially designed to resist rust and corrosion, which is crucial for longevity against the extreme weather conditions your deck will face throughout the year. These screws are perfect for joining decking materials like treated lumber or composite wood, being long enough to penetrate at least one inch into the joists to keep the structure stable and avoid any potential injuries from people walking on an unsteady surface. The screws also have a flat head, meaning they will sit flush with the material surface and people will not trip or cut themselves on the screws.
Quality Deck Screws From the Top Brands in the Industry
Construction projects like these require the absolute best in quality products to guarantee the quality and durability of the final product. Construction Fasteners have a great selection of deck screws from the best brands available on the market. Featuring the best products from companies like BuildRight, SaberDrive, and even SaberDrive Platinum, our selection is sure to have the products you need for your project specifications. No matter how big or small your project is, you can rest assured that the experienced professionals at Construction Fasteners will provide you with everything you need to complete the work with a high level of confidence and a high standard of quality. You will not find a better combination of quality products and service anywhere, so give us a call today and let us know how we can help you find the right deck screws you need for your project. Contact Us today!