Get the Best Drywall Screws in the Industry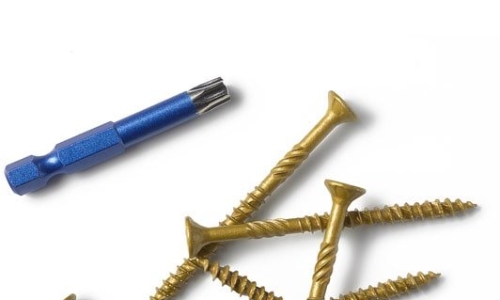 When it comes to supplying businesses with the best construction screws on the market, Midwest Fastener have been industry leaders since 1967. We carry a vast catalogue of highly durable deck screws, drywall screws, trim screws, and just about any type of construction fasteners you could need from some of the most reliable brands, including BuildRight, SaberDrive, and SaberDrive Platinum. Whether you are a do-it-yourselfer with a small weekend cabinet project or the foreman of a large construction company, we can provide you with the fasteners that you need to ensure that any project you complete will hold strong and last for decades. In this post, we will take a closer look at our premium brands of fasteners and the benefits of using each for your next construction project.
The Premium SaberDrive Platinum
The ICC certified SaberDrive Platinum brand of screws and fasteners are the best available on the market, having passed more than 25,000 hours of testing as corrosion-free. Featuring spiral-razor tips, these fasteners will result in a quicker construction process because they bite faster than substandard construction fasteners. These fasteners also have a decreased amount of loosening due to the spiral-threaded shank which will also increase the pull out power. These fasteners also have countersinking arc nibs that will give you the tightest possible fit for any project.
SaberDrive Fasteners
SaberDrive's basic line of fasteners give you affordable reliability for projects of all scopes and sizes. With star drive heads to reduce cam-out, an exclusive XL1500 coating that eliminates the need for pre-drilling, and serrated threads for a stronger hold, these screws offer premium performance at an affordable price. These fasteners have also passed ASTM B117 rust and corrosion testing.
The Economical BuildRight Fasteners
Perfect for projects of multiple sizes, including furniture, shelving, deck-building, and other construction projects, the BuildRight brand area great economical option for your construction fastener needs. These fasteners have been proven to hold strong through even the worst weather conditions, making them great for either interior or exterior projects, no matter how small or large. These fasteners are available in a wide selection of sizes and colors, so you can find exactly the right fastener for your specific project.
Construction Fasteners by Midwest Fastener offers the best quality of deck, trim, or drywall screws you can find on the market today. No matter what your fastener needs may be, please contact us and let us know how we can help.