Get Reliable Fasteners for Your Interior Construction Projects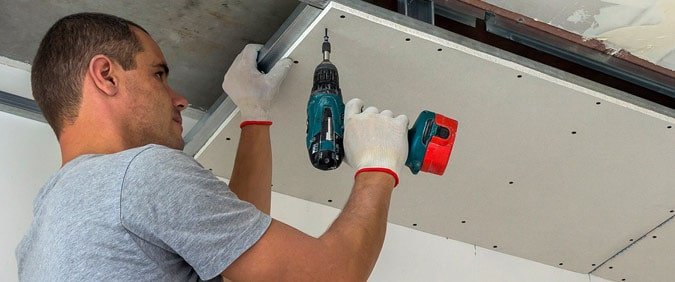 If you have an interior construction project, you need dependable fasteners that have a good hold that will last. it is important that you have the right fasteners for the job, and a supply of construction screws from Construction Fasteners is one way to make sure you have the fastener supply best suited to your interior construction job. As a top fastener supplier with a wide range of construction screws available, Construction Fasteners by Midwest Fastener offers a supply of sturdy, durable and reliable interior construction screws that you need to get the job done. Founded in 1967, Midwest fastener has been an industry leader among fasteners manufacturers and suppliers. Whether you're looking to supply a crew with reliable fasteners, or if you are planning on doing some do it yourself interior construction work, Construction Fasteners has the quality fastener supplies to fit your project's needs.
Fasteners for Every Interior Construction Job
If you are putting down flooring, finishing off the room with drywall, installing cabinetry, or working on any other interior project, Construction Fasteners has a supply of high-quality fasteners to meet your interior construction fastener needs. Wood, cabinet, floorboard, masonry, trim, and drywall screws are only a few of the products that Construction Fasteners have to offer. You can count on Construction Fasteners by Midwest fastener to have the fastener supplies you need to finish your interior construction project.
Reliable Brands by Construction Fasteners
Construction Fasteners is dedicated to providing its customers with the best fasteners in the industry, and with its own brands of construction crews, Construction Fastener by Midwest fastener offers durable, long lasting, and effective construction screws through its BuildRight, SaberDrive and SaberDrive Platinum brands. A go to brand for interior remodeling and light construction, Construction Fastener's line of BuildRight products offers high quality steel fasteners best suited for general construction needs, while our SaberDrive and SaberDrive Platinum brands offer corrosion resistant screws designed to have an even tighter hold. Our brands offer some of the most reliable interior Construction Fasteners in the industry.
If you're looking for high quality, long lasting, and effective fasteners for your interior construction project, Construction Fasteners is the best choice to ensure that your work. Find a dealer, or for more information about our interior Construction Fasteners, or our brands, contact us today!