Find the Right General Use and Heavy-Duty Screws for Your Construction Projects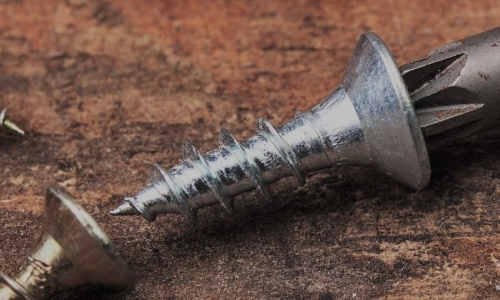 When you need reliable screws for your construction projects, you can count on the construction fasteners from Midwest fastener. Offering an extensive selection of high-quality construction screws, the construction screws from Midwest Fastener can provide you with the light-duty and heavy-duty fasteners you need to complete your construction project. Providing some of the best fasteners on the market for over 50 years, the construction fasteners brands by Midwest fastener offer a reliable supply of light and heavy duty fastener products.
General Use Construction Screws
No matter what kind of construction project you are working on, there is nothing more important than making sure you are well supplied with reliable, general use screws. Offering some of the most economical and versatile screws around, the BuildRight brand from Midwest Fastener provide durable, long-lasting holds that can help you finish any construction project. Ideal for remodeling, and light duty construction, you can trust in BuildRight fasteners to provide an effective and affordable supply of fasteners.
Fasteners With Heavy Duty Features
When you need a supply of strong deck screws, lag screws, and more for your heavy-duty construction projects, there is no better option than the SaberDrive brand of screws from Midwest Fastener. With an XL1500 coating that gives these screws added durability, as well as a self-driving design, the SaberDrive line of heavy-duty construction screws can provide your construction project with a strong bite that lasts, while also helping you save time by eliminating the need to pre-drill pilot holes. Quality tested to ensure that they outlast fasteners from other brands on the market, you can trust in the SaberDrive brand of construction screws to provide your light and heavy-duty construction project a hold that lasts.
When it comes to heavy duty construction, there is no stronger screw than the SaberDrive platinum brand from Midwest Fastener. Made with the same self-driving features as SaberDrive screws, these heavy-duty fasteners were made to eliminate any concerns while completing your construction project. With over 2,500 hours of corrosion free testing, these screws can provide your build with a strong hold that lasts even in the worst of conditions.
You can count on the construction fasteners from Midwest Fastener to provide you with the fasteners you need to give your build a reliable, long-lasting hold. Locate a dealer today to supply yourself, or your construction company with some of the most reliable brands of construction screws around or contact us today to learn more about the high-quality fasteners offered by Midwest Fastener.