Fasteners for Your Interior Construction Needs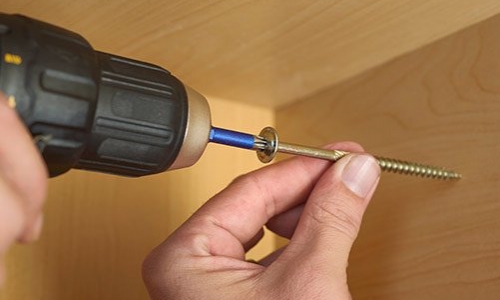 Midwest Fasteners has an exhaustive selection of construction fasteners for all of your interior construction projects. Whether you are planning on a kitchen or bathroom remodeling project or you are finishing the interior on a new home construction, you are sure to find all of the high quality construction fasteners you need to ensure that the project is completed successfully, meeting your expectations for a high standard for quality. We carry products from the best brands in the industry, so you can expect them to provide you with a durable, effective hold. Read further for more information about the high quality construction fasteners we offer for your interior construction projects.
High-Quality Construction Fasteners from Industry Leaders
While some contractors take screws and other fasteners for granted, we at Midwest Fasteners know the quality of the construction fasteners you use is just as important as the quality of all your other building materials. This is why we proudly source screws and fasteners from the best brands in the industry – BuildRight, SaberDrive, and SaberDrive Platinum. Designed for superior hold and durability, these fasteners are the top choice for many contractors who complete interior construction. The SaberDrive Platinum brand are also ICC-certified for projects that require them to comply with building codes. You can view the many offerings we have from these brands here.
Interior Construction Fasteners for All Applications
Having the right screw or fastener for the right application is crucial to the success of your construction project. Without the proper hold or specifications, the chances of repairs or remodeling will increase through time. Midwest Fasteners carries all the types of screws you need to ensure that you are able to complete your project properly the first time around without any issues. Whether you are replacing cabinetry, installing new floorboards, hanging drywall, or any other interior construction project, we can ensure that you have the right screws or fasteners you need for a job well done. We also have masonry screws and a full selection of deck screws and fasteners for exterior construction projects, so no matter what your project entails, we have you covered.
Midwest Fasteners are industry leaders when it comes to construction fasteners of all styles and for all projects. Don't trust your next project to generic fasteners that could fail and cause you extra work. Contact Midwest Fasteners and get the fasteners you need for a successful project every time.