Explore the Industry's Best Selection of Light and Heavy Duty Construction Fasteners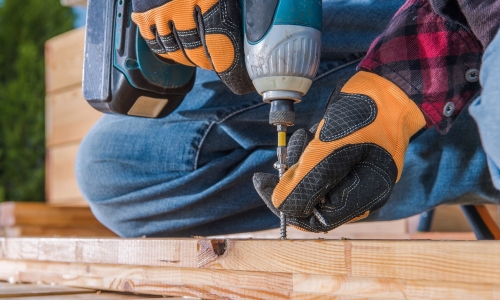 For over half a century, the team at Construction Fasteners has worked diligently to provide our customers with the absolute best fasteners on the market. Whether you're in need of stainless steel fasteners, industrial fasteners, deck screws, lag screws, or any number of other products, you can rest assured that we can help. Best of all, when you use our SaberDrive Platinum and BuildRight lines, you're leveraging years of innovation and product refinement. In short, you're using products that have been engineered and optimized to ensure rock solid consistency and unparalleled durability. In today's post, we're going to take a closer look at the light and heavy duty fasteners that we offer.
Light duty construction fasteners
Perfectly suited for a range of construction projects, our light duty fasteners include deck screws, crocodile anchors, cement board screws, and more. Whether you're looking to upgrade your home's patio by adding a deck or you want to add new features to your living room, you can be confident that the screws in our SaberDrive Platinum and BuildRight lines will meet — and exceed — your expectations.
Heavy duty construction fasteners
From lag screws and structural screws to ledgers and hammer anchors, our heavy duty fasteners are built to endure the harshest conditions and the most demanding applications. With the products in our SaberDrive Platinum line ICC approved, you don't have to worry about durability, longevity, or strength. When you need the strongest, most powerful construction fasteners available, we promise you this: you won't find a better option than SaberDrive Platinum.
At Midwest Fastener, we are proud to offer an extensive line of top-quality fasteners. We know that our customers need — and demand — the best. So, if you've been searching for a source for fasteners that will rise to — and exceed — the needs of your project, contact us today to learn how we can help.