Drywall Screws and More Construction Fasteners for Your Interior Construction Projects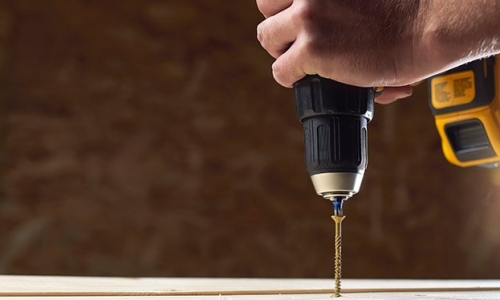 When you have an interior construction project, you want quality screws and fasteners to ensure a tight hold that won't result in any unfortunate failures. Not only can inferior screws fail over time, but if they loosen, it can affect your heating and cooling bills by creating gaps and spaces through which air can escape. Midwest Fastener offers a full range of high quality Construction Screws to ensure you have the proper fasteners for your construction project. We only carry products from the top brands in the industry, giving you the peace of mind you need for a successful construction project every time. Read further for more information about why Midwest Fastener is the premium supplier of construction fasteners to customers in Southwest Michigan and throughout the United States.
Properly Finish Your Interior with Quality Drywall Screws
When you are finishing off an interior room with drywall, you need to ensure that the screws will hold tightly. Without proper construction fasteners, the drywall can eventually loosen and result in gaps or cracks in your drywall. Not only does this look horrible, but your heating and cooling dollars can sneak through these spaces. This causes your heating or cooling units to work harder to maintain the indoor climate you want, resulting in higher energy bills at the end of the month. When you count on Midwest Fastener for your construction fasteners, you get the best in quality and value with the best products on the market.
Construction Fasteners from Top Brands in the Industry
Midwest Fastener is dedicated to providing our customers with the very best quality construction fasteners in the industry. We know that subpar fasteners may save you money initially, but they can eventually cost you more time and money if they fail and require repairs. This is why we only use top brand fasteners from BuildRight, SaberDrive, and SaberDrive Platinum to ensure that you are getting quality products that will give you the value and performance you need for a successful construction project every time. These fasteners are specially-designed to make the installation process easier while also providing superior durability. No matter what sort of interior construction project you have on your agenda, we have you covered for all your construction fastener needs.
Whether you are a weekend do-it-yourselfer or the owner of your own contracting company, our selection of construction fasteners is perfect for projects of all sizes. Contact us and let us know how we can assist with your construction fastener needs today!