Construction Fasteners with Premium Features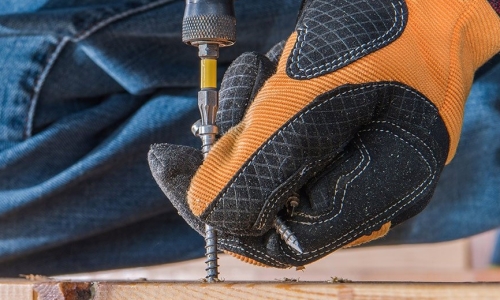 If you are in the construction business, it's important to make sure that you have the highest quality fasteners to ensure that your structures hold strong for years of durability. Midwest Fastener offers premium fasteners for a full range of interior and exterior construction projects. No matter if you are an independent contractor or the leader of a larger construction company, we can provide you with everything you need for a successful project every time. We carry only fasteners from what we consider the top brands in the industry, and once you see how these products perform, we are sure you will agree. We carry fasteners from BuildRight and SaberDrive, including the SaberDrive Platinum brand. Whether you are hanging new cabinets in your kitchen or you have a larger project like a new deck or larger remodeling project, you can count on us these fasteners for years to come. In today's post, we will look at the features that you can expect from each of these brands.
SaberDrive Platinum Fasteners
The Platinum series from SaberDrive are simply the best fasteners on the market. Backed by ICC certification and more than 2,500 hours of corrosion-free testing, these fasteners feature spiral-razor tips that reduce the possibility of splitting, allowing for a much faster construction process. You will also benefit from increased pull out power and decreased loosening due to the spiral-threaded shank. The result will be the tightest fit possible with countersinking arc nibs.
SaberDrive Fasteners
SaberDrive's normal brand of fasteners are perfect for increased efficiency and reliability for projects of all scopes. The possibility of cam-out is reduced with the featured star drive heads. These fasteners don't require any pre-drilling because of the exclusive XL1500 coating that has passed ATSM B117 rust and corrosion testing standards. The screws are case hardened and feature a serrated thread resulting in a secure hold that you can rely on, no matter what sort of project you are completing.
BuildRight Fasteners
This economical option of fastener is efficient for use in a number of applications from furniture and shelving to dock-building and other projects. These screws have been tested to withstand harsh conditions. Available in a number of sizes and colors, you can find the BuildRight fasteners that are perfect for drywall, decks, trim, or other projects that require a tight, durable hold.
We are proud to offer the best construction fasteners on the market and look forward to working with you. For more information about the fasteners we offer, please contact us.