Construction Fasteners from Top Brands in the Industry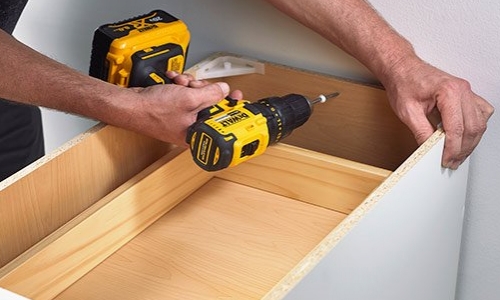 Proper materials, specifically construction fasteners, are crucial to completing a successful construction project. Not only do you need construction fasteners that will hold tightly for years to come, but you also need to make sure they meet your specifications. Depending on the project, that could mean all-purpose wood screws, composite deck screws, or ICC-approved fasteners. No matter what your construction project calls for, you can count on Midwest Fasteners to provide you with top of the line quality when it comes to the construction fasteners you need to complete the job. We have decades of experience supplying a number of companies, so you can rest assured that we will make sure you get quality fasteners you need for any and all construction projects your company takes on.
Whether you are a large building company or a do-it-yourselfer, you can count on us to supply you with quality fasteners from the best brands in the industry. We have a catalog of quality parts from the following brands. Read further for more information about the companies we supply fasteners from.
BuildRight
If you need fasteners for interior or light duty construction projects, the strong, economical options from BuildRight are a great solution for your needs. These products are recognized in the industry for their dependability and affordable price point. For everything from hanging cabinets to installing new door frames and much more, BuildRight is the best selection for all of your basic construction needs.
SaberDrive
When you choose high quality fasteners, the quality products from SaberDrive have more bite for a superior hold for both light and heavy duty construction projects. These products are designed to work without the necessity of pre-drilling and serrated threads. With products in a wide range of styles, you will find the right fasteners you need for jobs of all sizes.
SaberDrive Platinum
If you are looking for top of the line fasteners with the biggest bite and best drive, then the ICC-approved SaberDrive Platinum fasteners. Using these quality fasteners will allow your builders to focus on getting the work done without any unnecessary concerns. These superior made products are perfect for projects of all sizes and have garnered a fantastic reputation for their unmatched precision. These are the best fasteners available in the industry.
The helpful professionals at Midwest Fastener take great pride in providing the best construction fasteners on the market to businesses throughout the greater Kalamazoo area. Regardless of your project's requirements, our helpful team can help you find the right products to make your project a complete success. Call us today and let us know how we can help you today.