Construction Fasteners From Brands You Can Trust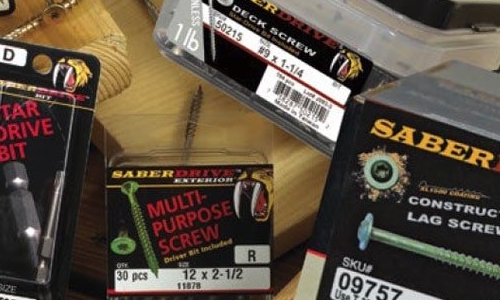 No matter how large or small your next construction project is, it will only be as good as the materials you use. The includes the construction fasteners you use, like deck screws, drywall screws, and others. Midwest Fasteners and Construction Fasteners can provide you with everything you need for a strong hold that will last, no matter what sort of construction project you have on your itinerary. From larger companies to independent contractors and even weekend do-it-yourselfers, people of all experience levels have counted on our experienced professionals to provide them with superior construction fasteners at prices that won't stretch your project budget. We carry top-of-the-line products from the best brands in the industry, giving you a level of quality you can depend on for a construction project that will last for years and years. Read further for more information about the top brands of fasteners that we carry.
BuildRight
BuildRight is a popular choice of fastener to use for both interior and light duty construction projects. These rugged products provide clients with a unique combination of dependability and affordability, making them a favorite for builders and contractors throughout the country. When you need new cabinets hung, new door frames installed, or just new drywall, BuildRight can cover your needs with a level of quality that will exceed your expectations.
SaberDrive
SaberDrive fasteners are a great option for projects that need a stronger bite than other brands. These fasteners feature serrated threads, eliminating the need for pre-drilling and resulting in a stronger hold that is perfect for both light and heavy-duty construction projects. The superior hold these fasteners provide will give you peace of mind that your project will stand strong for the long haul.
SaberDrive Platinum
This is the premium brand of Construction Fastener that we carry. These specially engineered fasteners are ICC-approved and provide the best bite and drive you can find on the market. Perfect for projects of all sizes and scopes, SaberDrive Platinum fasteners have a reputation as best in the industry for unmatched precision and efficiency, allowing builders to complete jobs with the highest standard of quality while staying on schedule.
When you trust Midwest Fastener for your construction fastener needs, you can rest assured that you are getting the best in quality and dependability on the market. No matter how big or how small your next project is, you can count on our experienced team to help you find exactly what you need. Contact us today.