Complete Your Project with Quality Deck Screws and Construction Fasteners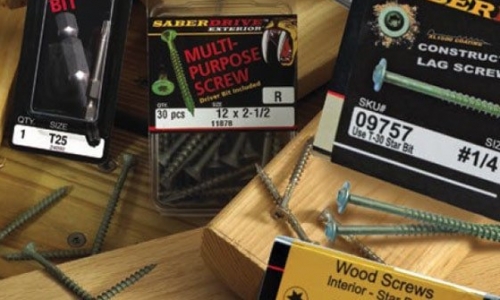 If you have a construction project coming up, you need the best quality fasteners to get the job done properly. Using lesser grade screws and fasteners can result in problems for your project, especially if they are not strong enough to hold. Don't trust your major construction project to cheaper nails that could fail over time. Call Construction Screws by Midwest Fastener to get the deck screws, lag screws, and everything else you need for both interior and exterior applications. We carry high quality products from the best brands in the industry, including BuildRight and SaberDrive. Get peace of mind knowing that your building is secured with strong holding screws that will stand the test of time. Read further for more information about the fasteners we have to offer.
Durable and Long-Lasting
Offering the best fasteners in the industry, Construction Screws by Midwest Fastener gives you durable, long-lasting solutions to your construction needs. Offering three dependable brands – each with its own unique advantages – our assortment of screws, nuts, bolts, and other fasteners will meet your needs and expectations to ensure a successful construction project every time. We also have fasteners that are designed for a number of specific purposes, including drywall screws and deck screws. You can rest assured that you will be able to find the right fasteners in our catalog no matter what sort of project you have planned.
Expert Design
The fasteners offered by Construction Screws by Midwest Fastener are designed with quality and efficiency in mind. SaberDrive Platinum screws are built to stand up to even the harshest weather, having passed through more than 2,500 house of corrosion-free testing. They are designed with a spiral-razor tip that drills as it drives. This gives the screws a quick bite backed by cutting blade threads that reduce the possibility of splitting for a smooth effective drive every time. They also feature countersinking arc nibs that result in an extremely tight fit that will hold as time passes without loosening or sagging. This makes them the absolute best screws you can find on the market. No matter what sort of project you have in mind, you can rest assured that Construction Screws by Midwest Fastener can help you get the job done with the high level of quality you need.
Construction Screws by Midwest Fastener is your source for high quality fasteners and screws for any interior or exterior construction projects. For more information about the products we offer, please feel free to contact us today!