Complete Interior Construction Projects with Quality Construction Fasteners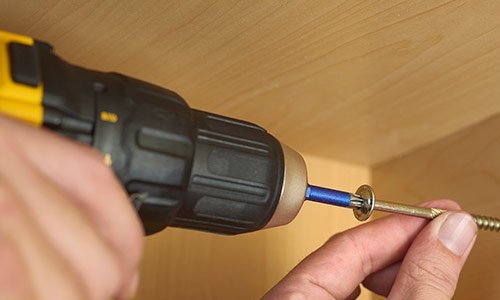 Midwest Fastener offers clients throughout the country with a great selection of quality construction fasteners for construction projects of all sizes and scopes, from weekend warrior remodeling projects to large commercial construction. We only carry construction fasteners from the best brands in the industry, so our customers can rest assured they are getting reliable fasteners at affordable prices. In today's post, we will discuss the extensive inventory of quality construction fasteners that Midwest Fastener can provide for all of your construction needs.
Top Name Brand Construction Fasteners
Taking your construction fasteners for granted is a serious mistake that contractors can make, which is why Midwest Fastener makes sure to only work with the best brands in the business. This gives our customers the peace of mind knowing that they are getting fasteners that provide a strong, durable hold for any sort of construction project they complete. With products from BuildRight, SaberDrive, and SaberDrive Platinum, we have the high quality of products that contractors across the country rely on for interior construction projects of any size. The SaberDrive Platinum line of construction fasteners are ICC-certified for projects that require specific building code compliance. You can take a look at the selection of fasteners we have available by clicking this link.
We Have the Right Construction Fasteners for Your Next Project
A successful construction project requires quality fasteners or screws that will hold tightly to keep the structure sturdy for years to come. Otherwise, the fasteners could potentially fail, resulting in an increased chance of needing repairs or renovation over time. From minor projects around the home like hanging drywall, installing floorboards, or hanging cabinets to larger projects like new home construction or renovation, Midwest Fastener can provide you with all of the quality construction fasteners you need for successful results. We even have specialty fasteners like masonry screws, deck screws, and other fasteners needed for interior or exterior construction projects.
Midwest Fastener has been providing clients throughout the United States with a full selection of construction fasteners from the best, most reliable brands on the market today. No matter what sort of construction fasteners you need, you don't want to risk failure with subpar products. Contact Midwest Fastener today and let us know about the types of fasteners you are looking for. We look forward to adding your name to our already extensive list of satisfied customers.